Development alternatives with women for a new era (DAWN)
Development Alternatives with Women for a New Era (DAWN) is a network of feminist scholars, researchers, and activists from the economic South working for economic and gender justice, and sustainable and democratic development. DAWN provides a forum for feminist research, analysis, and advocacy on global issues (economic, social, and political) affecting the livelihoods, living standards, rights, and development prospects of women, especially poor and marginalized women, in regions of the South. Through research, analysis, advocacy, and more recently, training, DAWN seeks to support women's mobilization within civil society to challenge inequitable social, economic, and political relations at global, regional, and national levels, and advance feminist alternatives.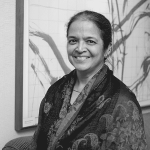 Gita Sen
Gita is an Indian feminist economist, activist, and academic working on gender equality and women's human rights. She holds a PhD in Economics from Stanford University, and is Distinguished Professor of the Ramalingaswami Centre at the Public Health Foundation of India. Her work ranges widely, spanning poverty, population policies, human development, labor markets, and women's health, and it has helped advance the global paradigm shift towards sexual and reproductive health and rights. Her books include: Development, Crises and Alternative Visions: Third World Women's Perspectives and Remaking Social Contracts: Feminists in a Fierce New World. She is a founding member and current General Co-Coordinator of DAWN.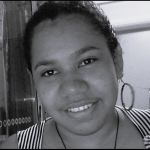 Sala Weleilakeba

Sala is DAWN's Research Officer based in Fiji and has been with DAWN since 2020. She has a Bachelor's degree in Politics, International Relations, and Anthropology from James Cook University. She has a background in politics, communications, and legal work with over nine years of experience in these fields. Sala is a part of DAWN's Feminist Digital Justice project and strongly believes in supporting an organization working for economic, social, ecological, and gender justice, and sustainable and democratic development.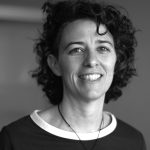 Flora Partenio
Flora is a member of DAWN's Executive Committee. Her working areas include labor studies, labor rights, and worker movements. She is a part of DAWN's Social Mobilizing team, the Feminist Digital Project, and coordinates DAWN's School of Feminist Economics with Corina Rodríguez Enríquez. Flora is an alumna of DAWN's Gender, Economic and Ecological Justice (GEEJ) training. She holds a PhD in Social Sciences from the University of Buenos Aires, and is a professor of labor relations and feminist studies at public universities in Argentina.
IT for Change
IT for Change is an Indian non-governmental organization that works towards promoting a more equitable society through the use of digital technologies. The organization's mission is to harness the potential of digital technologies to create a more just and equal society, particularly in the global South. IT for Change focuses on a range of issues related to technology and society, including digital rights and freedoms, gender justice, community informatics, and e-governance. The organization conducts research, advocacy, and training programs to promote the use of technology for social good. IT for Change works with a wide range of stakeholders, including governments, civil society organizations, and marginalized communities to build more inclusive and democratic digital systems.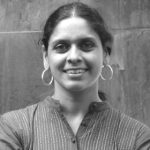 Anita Gurumurthy
Anita is a founding member and Executive Director of IT for Change, where she leads research on the platform economy, data and AI governance, democracy in the digital age, and feminist frameworks on digital justice. Anita actively engages in national and international advocacy on digital rights and contributes regularly to academic and media spaces. She serves as an advisor and expert on various bodies, including the United Nations Secretary-General's 10-Member Group in support of the Technology Facilitation Mechanism, the Paris Peace Forum's working group on algorithmic governance, Save the Children's ICT4D Brain Trust, and Minderoo Tech & Policy Lab's Board.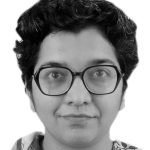 Nandini Chami
Nandini Chami is Deputy Director and Fellow, IT for Change. She is engaged in research and policy advocacy on the regulation of transnational digital corporations from the standpoint of indivisible human rights, and centering development justice concerns in data governance debates. Nandini co-leads the organization's work track on exploring feminist visions for the governance of the digital economy.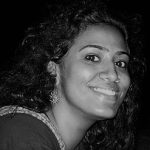 R. Vaishno Bharati
Vaishno works as a Project Associate at IT for Change and is a part of the Feminist Digital Justice project. She also contributes to the research and advocacy of national and international projects at the intersection of gender and digitality. She is interested in issues of sexuality, online publics, labor, work, and frequently writes for Bot Populi. She has a Master's degree in Social Work from TISS, Mumbai, a Master's degree in Anthropology from the University of Chicago, and holds an M.Phil in Sociology from Delhi School of Economics, DU.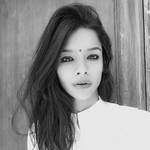 Avantika Tewari

Avantika is a JNU scholar at the Centre of Comparative Politics and Political Theory.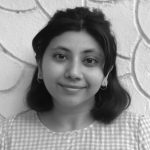 Viraj S. Desai
Viraj supports the research teams on project monitoring, tracking, and documentation. Their goal includes developing robust feminist frameworks of digital justice, and assisting in the implementation of these frameworks through policy and advocacy work. They have a background in sociocultural anthropology.
COMMUNICATIONS AND DESIGN TEAM
Website Development & Design: Viraj Desai
Website conceptualization & Comms Strategic Guidance: Sadaf Wani
Editorial Support: Intifada P. Basheer
Design Support: Intifada P. Basheer, Viraj Desai, & Sadaf Wani
Technical Support: Chandra
Dissemination & Outreach Support: Viraj Desai, Arunima Kar, Ricardo D'Aguiar, Tasmy Gómez, Marla Rabelo, Raquel Cappelletto, & Giulia Rodrigues
Original Illustrations: Mansi Thakkar, Jahnavi Koganti, & Harmeet Rahal
Translation: Magdalena Padron
Get in touch with us here!